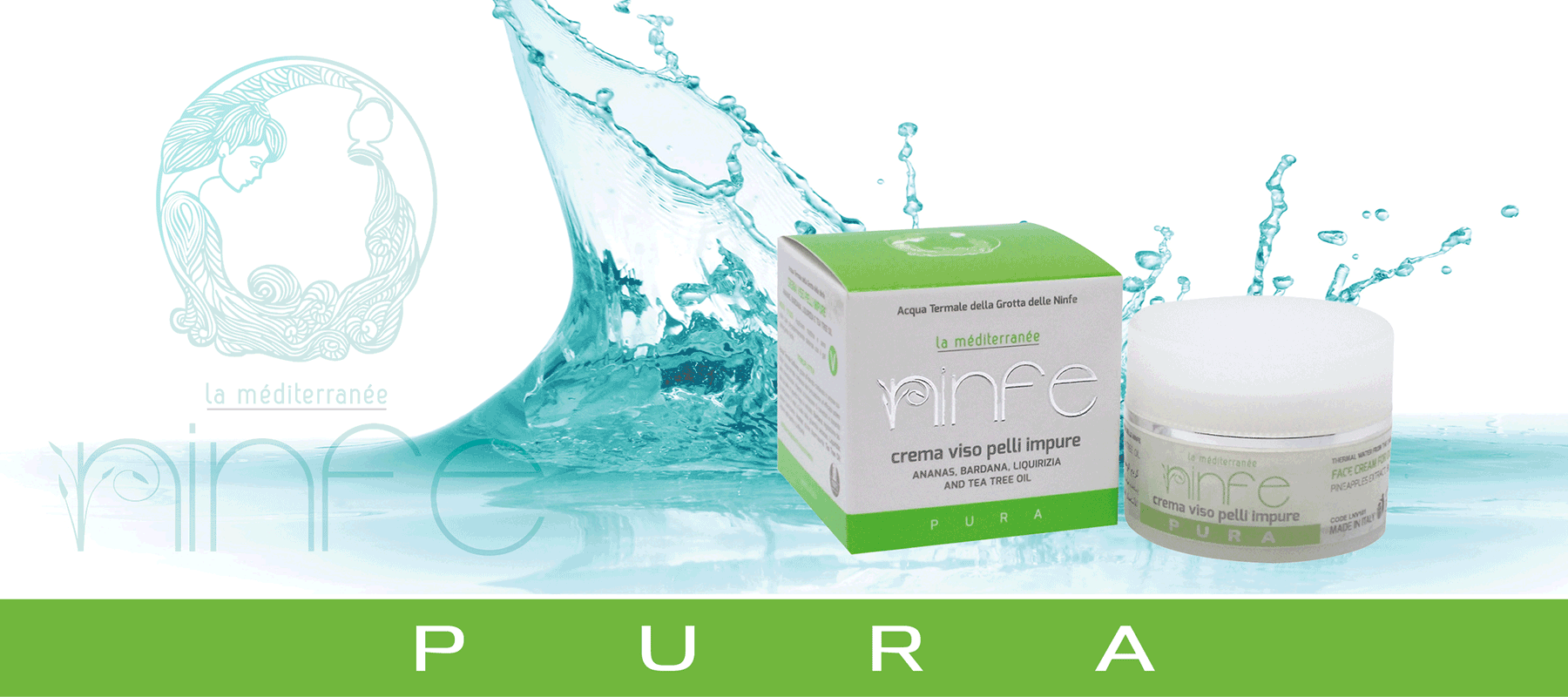 ---
Formulated for impure and acneic skins the NINFE PURA line is a symposium of purifying natural agents such as Bardana's root, with sebum normalizing action, cicatrizating licorice, soothing pineapple that fights against localized inflammation. The pure line boasts the most effective natural antiseptic, Tea Tree essential oil extracted from Melaleuca leaves
an excellent remedy to counteract the blemishes caused by acne and impurities in the skin. Sulphur Thermal water from the Cave of the Nymphs
plays an important role in sebo normalizing action.
Showing all 6 results